single show
Quinn Bachand's Brishen
Saturday, March 25, 2023 / 7:30 pm
6:45 pm
First Church of Christ, Scientist, 1205 Pandora Ave, Victoria, BC V8V 3R3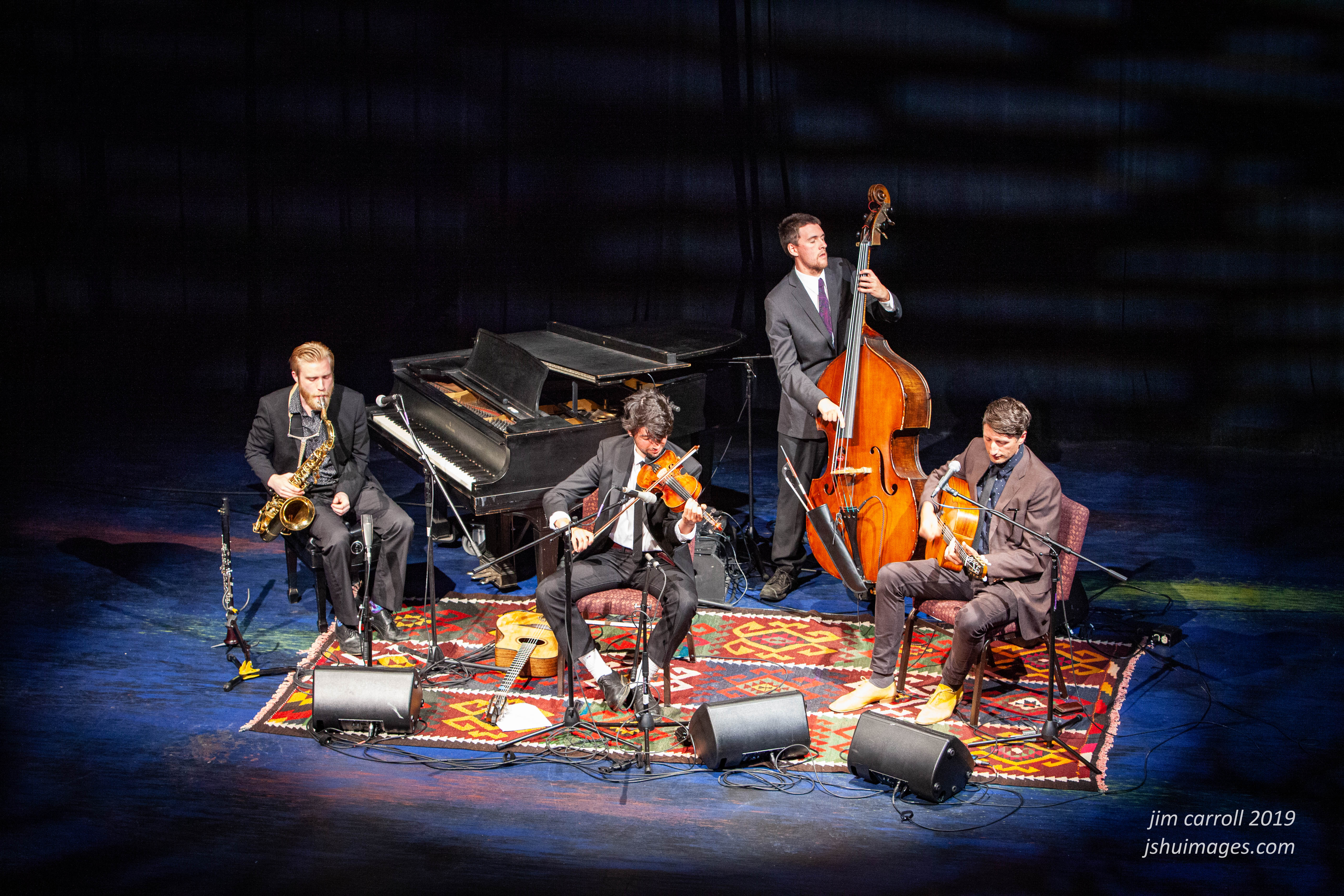 https://brishenmusic.com
"He has the depth and maturity to match his unending virtuosity on the guitar" –John Jorgenson, Grammy Award Winning bluegrass guitarist/mandolinist
Although best known as an acoustic guitar virtuoso with a focus on Celtic and gypsy jazz, Quinn Bachand is a multi-instrumentalist and innovator whose diverse musical talents also include bluegrass, western swing, and various styles of jazz, especially those from the 1930s to the '50s.
Born in Victoria, B.C., and based in Montreal since 2017, Quinn was a musical prodigy who was discovered via YouTube and began touring with Cape Breton fiddling sensations Ashley MacIsaac and Natalie MacMaster at the age of 13. Within three years there were numerous national and international awards scattered across his mantelpiece. His recording career has been equally impressive, including three award winning Celtic music albums with sister Qristina which earned the dynamic duo two Irish Music Awards (Top Duo and Top Traditional Group) plus several nominations at the Canadian Folk Music Awards and Western Canadian Music Awards. Quinn has also recorded three CDs with his band, Brishen (what Quinn calls his "jazz music alias"). That notable discography includes 2013's Brishen, 2017's Blue Verdun, and the 2019 release Tunes in a Hotel.
The word Brishen means "bringer of the storm" in the Romany language, and appropriately captures the spellbinding power of Quinn's music, which pays homage to the traditions of swing and Euro-jazz while incorporating a range of related genres and invigorating them with fresh ideas and jubilant emotion. Over many appearances at a variety of major music festivals in North America and Europe, Quinn and Brishen have beguiled audiences with their creativity and blazing instrumental finesse as they hit the sweet spot between virtuosity and vibe. Brishen are absolute standouts in the crowded field of groups that continue to be inspired by the timeless legacy of Django Reinhardt.
Despite his sovereign ability on guitar – it's not by chance that he ended up playing with acoustic superstars Kittel & Co on their 2019 Grammy-nominated record – Quinn had always wanted to pursue advanced musical studies. After earning a "full ride" Presidential Scholarship to Boston's prestigious Berklee College of Music and recently graduating with honours, Quinn has a nearly limitless future as a performer and creator.
We're excited to have Quinn and his stellar band back in Victoria, the last time they played in town they sold out two back to back concerts!
Buy tickets