single show
Cassie & Maggie
Friday, January 27, 2023 / 7:30 pm
6:00 pm for dinner service
upstairs Lounge, Oak Bay Recreation Centre, 1975 Bee Street, Victoria, BC V8R 5E6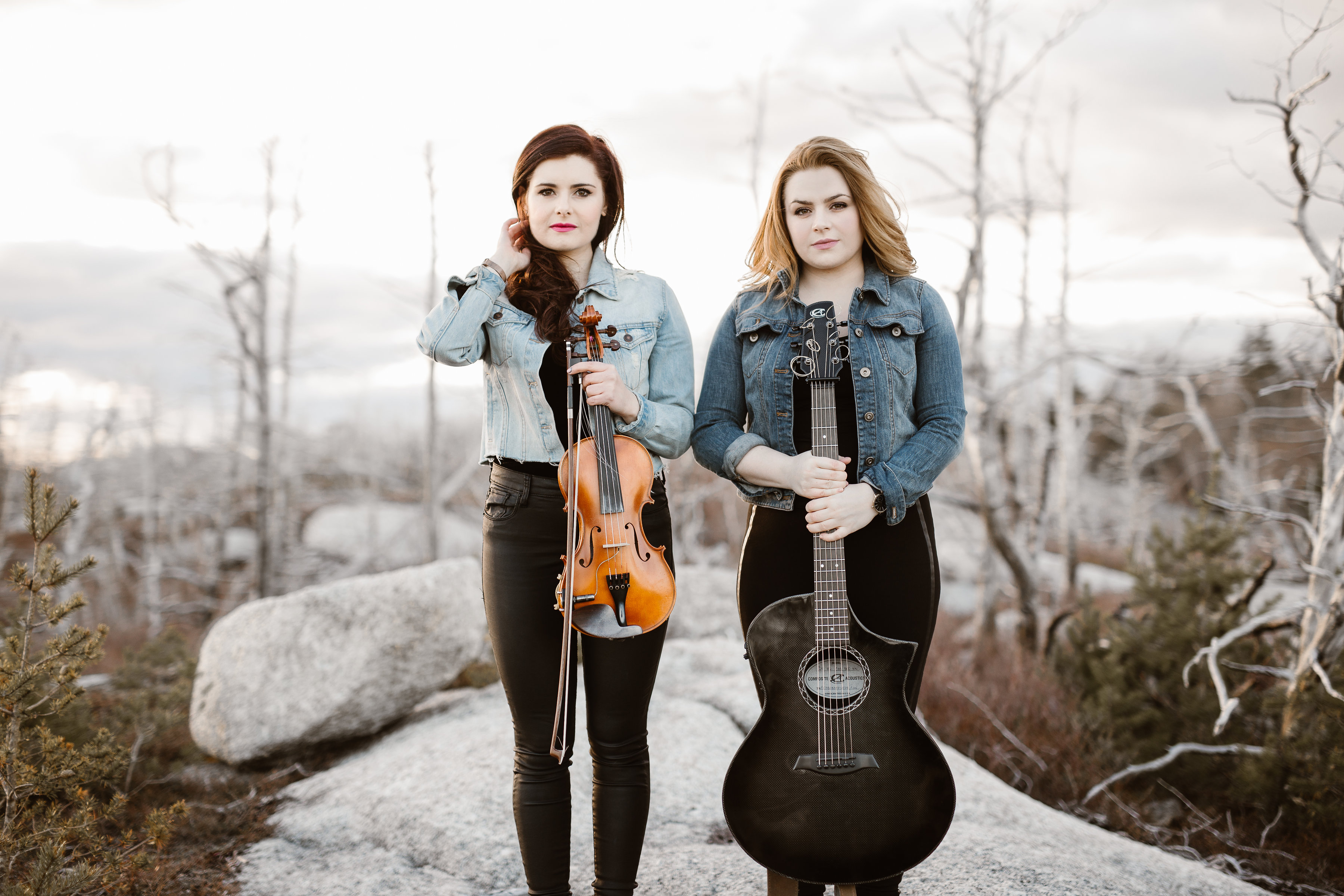 https://cassieandmaggie.com
Sisters Cassie and Maggie MacDonald bring their traditional Nova Scotia Celtic roots back to the Island! Cassie & Maggie have found the perfect balance between musical integrity, and sheer entertainment. While still staying true to their Celtic roots, they have explored and tested the boundaries of traditional music, bringing a breath of fresh air to the genre with their original compositions and arrangements. Sisters, cohorts and collaborators, Cassie and Maggie have been enchanting audiences far and wide with their infectious energy, driving rhythms and lilting melodies.
Born to a family with a rich musical heritage and raised in Nova Scotia, a province steeped in musical culture and traditions, the girls have used their unique up bringing as a springboard for their own brand of Celtic Roots music. Equally at home playing tunes passed down through generations of musicians, as seamlessly weaving themes from the Moonlight Sonata into sets of sure fire reels, Cassie and Maggie are turning heads wherever they go.
Cassie and Maggie have been lighting up the world with their unique blend of traditional and contemporary Celtic instrumentals and vocals. Appearing on stages across North America, the UK, and Europe the sisters have enchanted audiences far and wide with lively fiddle, piano and guitar arrangements, stunning sibling vocal harmonies in both English and Gaelic, all complemented by their intricate and percussive stepdancing style. Our audience loved them when they played Victoria years ago, and we're very much looking forward to welcoming them back!
Tickets available at Oak Bay Recreation Centre, in person or by phone (250) 595-7946
Buy tickets